TYPE #1 AND TYPE #2 -- TWO COMPLETELY DIFFERENT PHILOSOPHIES OF EDUCATION -- BY DONNA GARNER - 3.3.13
Posted by Donna Garner on March 3, 2013 at 9:30pm
"Type #1 and Type #2 -- Two Completely Different Philosophies of Education
by Donna Garner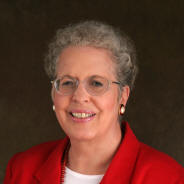 3.3.13
Nearly all curriculum standards, education curriculum, textbooks, digitized materials, organizations, initiatives, teaching instruction, and federal and state education programs/entities fall under either the Type #1 or Type #2 philosophy of education. These two categories and their definitions should help the public to become adept at recognizing and differentiating the two:
TYPE #1 vs. TYPE #2
*Donna Garner's terminology and definitions:
(1) Type #1 Philosophy of Education: Knowledge-based, academic, clearly worded, grade-level-specific content that is tested largely through objectively scored tests -- These standards (TEKS) are built from K through Grade 12 and are taught mostly through direct, systematic instruction. The new TEKS adopted by the elected members of the Texas State Board of Education since May 2008 are Type #1, and the new STAAR/End-of-Course tests built upon the new TEKS are Type #1.
Type #1 standards could be referred to as the traditional method – the method of teaching that people perhaps 50 years old and older experienced when they were in school. This included the teaching of phonics, grammar, correct usage/spelling, cursive handwriting, classical literature, expository/persuasive/research writing, the four math functions taught to automaticity, fact-based and discreet courses in Algebra I, Algebra II, Geometry, Calculus, U. S. History, World History, Botany, Biology, Physics, and Chemistry.
(2) Type #2 Philosophy of Education (adopted in July 1997 and reflected in the TEKS and TAKS) -- Project-based, subjective (emphasize cognitive domain – beliefs, opinions, emotions), subjectively assessed based upon the value system of the evaluator -- emphasize multiculturalism, political correctness, environmental extremism, diversity, social justice agenda -- These standards are built backwards from Grade 12 down to K (similar to trying to build a house from the roof down) and are taught mostly using the constructivist (project-based) approach.
Type #2 can be seen in Obama's social justice agenda (i.e., Common Core Standards) that includes an emphasis on subjectivity, feelings, emotions, beliefs, multiculturalism, political correctness, social engineering, globalism, evolution, sexual freedom/contraceptives instead of abstinence, environmental extremism, global warming, victimization, diversity, an acceptance of the normalcy of the lesbian/gay/bisexual/transgender lifestyle, redistribution of wealth, a de-emphasis on -- factual knowledge, the Constitution, Bill of Rights, Founding Fathers, and American exceptionalism.
Donna Garner