HELEN HUNTER ERIKSEN: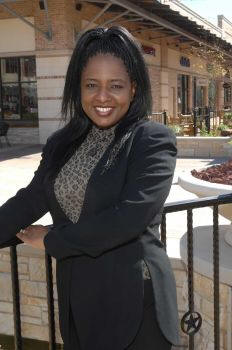 From the Houston Chronicle:
Memorial services were held this week for Helen Hunter-Eriksen, a longtime freelance writer/reporter for the neighborhood sections of the Houston Chronicle.
Born in Independence, Louisiana, Hunter-Eriksen, 52, died July 28 in Houston of colon cancer.
Soon after she and her family moved to Katy from California in 2000, she began writing for the Houston Chronicle. She wrote about politics, education and economic growth, often focusing on Katy and the Katy school district.
"She was the consummate professional and the one reporter who I knew would always get the story right," said Steve Stanford, executive director, communications and governmental relations at Comal Independent School District, who knew Eriksen during his 11-year career in the Katy Independent School District communications department.
Freelance photographer Suzanne Rehak said, "We worked together on stories periodically for many years. She was always happy and fun to work with. I will miss her."
Because of Hunter-Eriksen's skill and knowledge, she was selected to launch the Houston Chronicle blog "Inside Katy," which drew hundreds of followers as she wrote about local issues, events and people.
*************************************
I first met Helen Eriksen when she was a reporter for the Katy Times in about 2002. She came to the lynching perpetrated by the Nottingham Country HOA where I was the object being lynched. It was a put up job; I have documented all of that on this web site in the past (and since removed it); and I mention that episode because Helen was the only reporter who came to my defense in the news media by writing an unslanted article after the meeting where I was attacked. (I had discovered illegal activities transpiring, and had written letters to the editor detailing events and names of perpetrators. I had also turned out 500 people to an HOA meeting, and they voted out the president and the deed restriction chairman.) This event was their payback.
Also in later years, Helen always listened to me when I wanted her to pay attention to one thing or another that Katy ISD was doing. She was especially helpful in shutting down Superintendent Alton Frailey's attempts to make it much more difficult to obtain Open Records information regarding the school district. (He wanted people who were requesting information to have to explain why they wanted it!!!) [Since Helen has passed away, Mr. Frailey has once again slapped on unnecessary fees, in my opinion, in order to curtail information.]
The Houston Chronicle Editorial Board wrote an op-ed piece about how he was out of line.
Helen always tried to be fair in her reporting, and as citizens, that's all we can ask. I shall miss her reporting.
Mary McGarr