LARRY WEIKEL:
Larry Weikel was a mail carrier in Nottingham Country for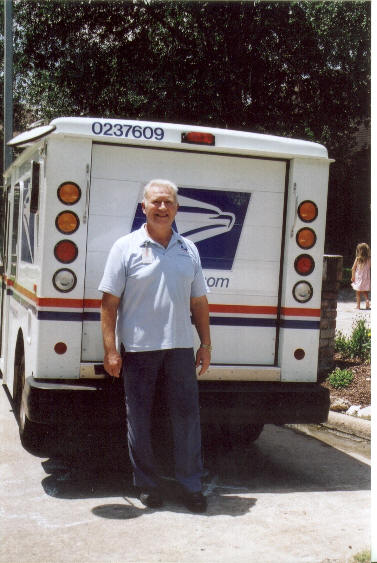 twenty-two years. He started on the route where I live, the same month we moved to Nottingham Country in 1981. He retired in 2003. He was the perfect mail carrier. He watched out for all of us and had a penchant for knowing just enough about us to show that he cared.
If one got a package, he would put it where it couldn't be seen from the street if we had told him ahead of time to do so. He even put one in my backyard one time just so it would be safe. He looked after the older residents, and last I heard he and his wife were still taking some of them to lunch on their birthdays. He always had time to visit, so we got to know him, too! I remember one time when I was mailing something to the Audie Murphy Museum, and he asked me about it. I told him about my photos, and he then proceeded to tell me that his father had earned the Silver Star. That impressed me!
If one's cat or dog got lost, Larry would keep an eye out for it while on his route. He also was good at spotting those who shouldn't have been in our neighborhood. He was a one man Neighborhood Watch!
When he retired, we invited people from three streets over in every direction for a "farewell party." The turnout was spectacular. We put up a huge tent in our driveway and fixed barbeque and had a great time. It was a fitting tribute for a really nice man who had served us so well.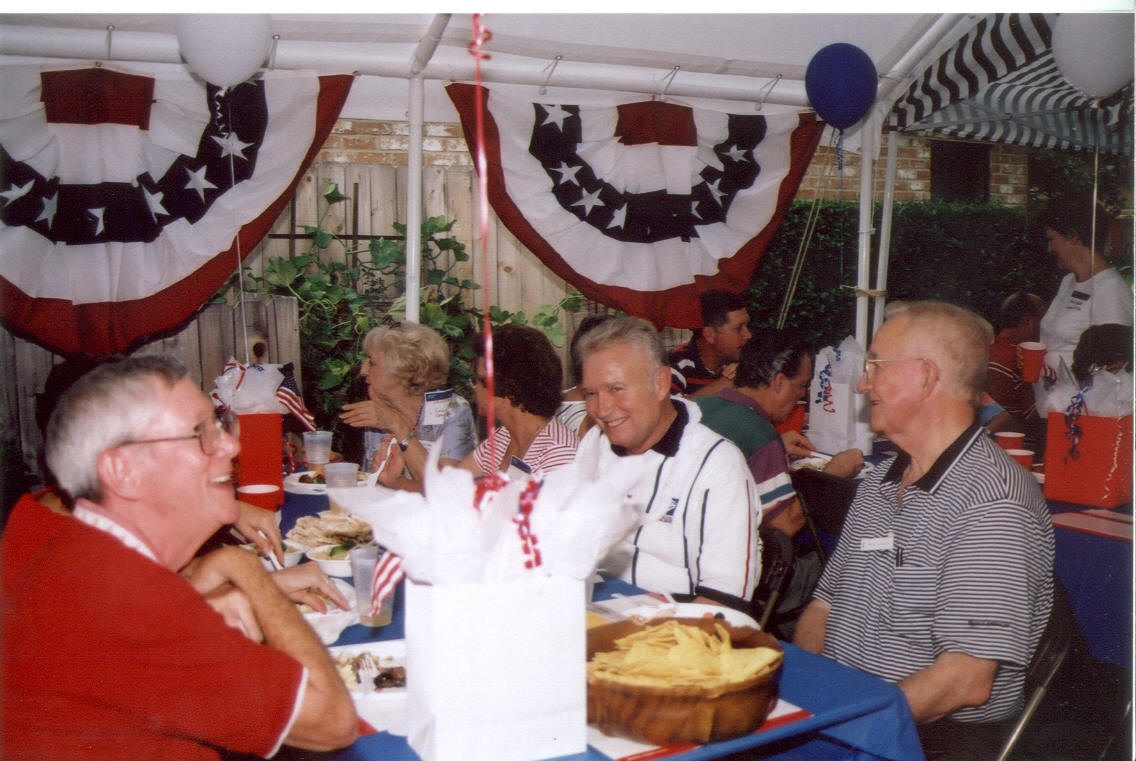 The Crawfords and Larry at a tent party in our driveway.